Vision is Important
The LORD says in Habakkuk 2:2; "Write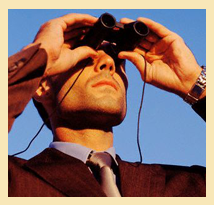 down the revelation (vision) and make it plain on tablets so that a herald may run with it." (NIV)
At Christian Joy Center we rehearse our vision before each service. This keeps it plain and before the people at all times. Below is our "Declaration of Prophetic Words"; at the end of our Declaration is our annual theme.
The Declaration of Prophetic Words
We thank you Lord that You have given us this day to fulfill our destiny and perform our purpose for Your glory. We humble ourselves under Your mighty hand that You might exalt us in due time.
We declare the Word of God and that the kingdom of God has come unto us. Wealth and riches shall be in our house and health to all our families. We will advance God's kingdom with our wealth for the Lord makes rich and He adds no sorrow to it.
We refuse to be moved by what we see, for we walk by faith and not by sight. We will not compromise our salvation nor will we allow our mouths to speak defeat.
We are the head and not the tail and we will lend and not borrow. It is our destiny to be a blessing and to owe no man nothing but to love him.
CJC is where God planted us and our roots shall sink into the soil of this ministry. We prophesy to our Credit Union, Radio Station, and Super Grocery Store to arise out from the ashes of thought and into the material of reality.
We declare that people of all races and all nations are coming from the North, South, East and West into this church to hear the Word of God preached. We are a lighthouse to El Paso, Ft. Bliss, Alamogordo, Holloman Air Force Base, Las Cruces, White Sands Missle Range, and the nation because of the love of God. God will add daily such as should be saved.
We thank you Lord for these words shall come to pass. Now that the truth has been declared and the devil is defeated, it is time to Praise The Lord!!!
The Vision Coming to Pass!
The Declaration of Prophetic Words is a "living" document that changes with the fulfillment and expansion of this vision. The following items are portions of the vision that was once included in the Declaration but God has blessed us to see them "arise out from the ashes of thought and into the material of reality".
The CJC Preschool and Academy
The "New" Building – our current building
The CJC Community Development Corporation

(NEW)
We have also seen the addition of two new locations for Christian Joy Center within the Declaration..
CJC Alamogordo / Holloman Air Force Base
CJC Las Cruces / White Sand Missile Range