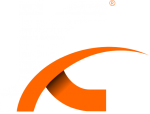 Columbia, SC Location: Sunday @ 10am & Tuesday @ 7pm
6615 Two Notch Rd. Suite C. / 803-807-2397
Pastor Theo and Rebekah Jones
We are a church built on connection! Here at Joy Center, you'll be welcomed into a friendly, loving environment by people who are excited to see you. All you have to do from here is come as you are and find out more for yourself!
Locations and Service Times
6615 Two Notch Rd. Suite C.
Sunday

Morning Worship Encounter @ 10:00am
Tuesday

Impact Service @ 7:00pm
Joy Center El Paso (Headquarters)