Who We Are…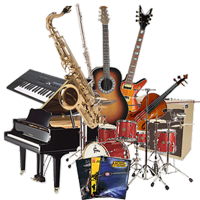 The Music Department of CJC is committed to a standard of excellence in music and worship unto the Lord. Our music ministry helps to provide the atmosphere of praise and worship which is conducive to preparing the hearts of the people to receive a powerful Word from God. CJC Music Ministry gladly reflects the vision of Christian Joy Center in cultural diversity and ministerial outreach. If you possess the ability to play an instrument and/or enjoy singing and would like to give your talent to the Lord, come and be a part of the CJC Music Department.
Serve in the Music Ministry
Opportunities
We provide opportunities for ministry by teaching, training, and promoting musical and spiritual growth through the Word of God. This is an excellent opportunity for the new to intermediate musician to advance on their instrument in an orchestral setting.
Eligibility to Serve
Applications for the CJC Music Ministry are held periodically throughout the year. Please check back while the application process is open. In order to serve in this ministry, you must be a tithing member of the Christian Joy Center. Upon passing an initial audition, applicants will have an individual audition and a one-on-one interview with the Music Ministry Staff.
Activities and Functions
The Christian Joy Center Ensemble and our Praise & Worship Team is comprised of our more advanced singers and musicians who enhance our Sunday morning and Wednesday evening worship and of course during our special events.
Length of Commitment:
All members are asked to make a one-year commitment to the ministry.
Serve in the Music Ministry – Submission Forms