Concerning the CJC Nursery Ministry?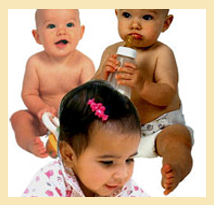 Our exciting Nursery offers loving care for newborn through 4 years old. Your children will receive vibrant lessons, do arts and crafts, have fun, play games, and much more. While you are enjoying yourself in the adult worship service, your child is having the time of their life praising and worshipping God.
Serve in the Nursery Ministry
Eligibility to Serve
To serve in the CJC Children's Church Ministry you must have a willing heart to work with nursery aged children. An applicant must be a tithing member of Christian Joy Center and agree to a background investigation. Teenagers may apply to work in the nursery and there is a small donation given to the teen workers.
Activities and Functions
We offer children's church for our regularly scheduled Sunday and Wednesday services and special events with guest speakers.
Length of Commitment:
All members are asked to make a one-year commitment to the children's ministr
Serve in the Children's Ministry – Submission Forms