Remembering our history is important. Today we are actively building a legacy for the future generations. Enjoy our brief video and you can read more about our history in the "Brief History" section below. Enjoy and we look forward to seeing you at Christian Joy Center.
Brief History: The 1980's
Christian Joy Center was chartered in February 1984 by Pastor Mike A. Brown. Since its inception, the Ministry has had to relocate several times before coming to rest at its current address. Christian Joy Center began in the home of Pastor Brown as a home bible study. However, as attendance increased, the group was forced to relocate to a larger worship facility. For one and a half years, the church met in the auditorium of Parkland Elementary School. As membership continued to increase, it was apparent that the ministry needed its own facilities. 
In June 1985, CJC purchased two adjoining homes in Northeast El Paso.At this location, CJC experienced phenomenal growth. The church ventured into both television and radio broadcasting. Both the TV and radio program were titled "Victory For Life." Though neither is currently being aired, the programs continue to elicit favorable responses from then appreciative and faithful followers. Despite the wave of success the ministry experienced during this period, CJC underwent a devastating church split which took membership down to twelve remaining members, including Pastor Brown.
In November 1989, those twelve faithful set out once again to find a new home. After selling the old facilities, the entire ministry moved to a large warehouse in East El Paso. After great expense and labor, the new facilities were renovated and made ready for worship service, and on November 19, 1989, CJC celebrated its first anniversary after a painful reconstruction period in that year. To this day, every anniversary is celebrated in recognition of this rebuilding phase.
The 1990's
In September 1992, the church was forced to leave the warehouse with less than a two week notice. After much prayer and consecration, God opened the door for the ministry to move to its present location. The odds against the success of this last move were so overwhelming that only God's miracle working power could have delivered this victory.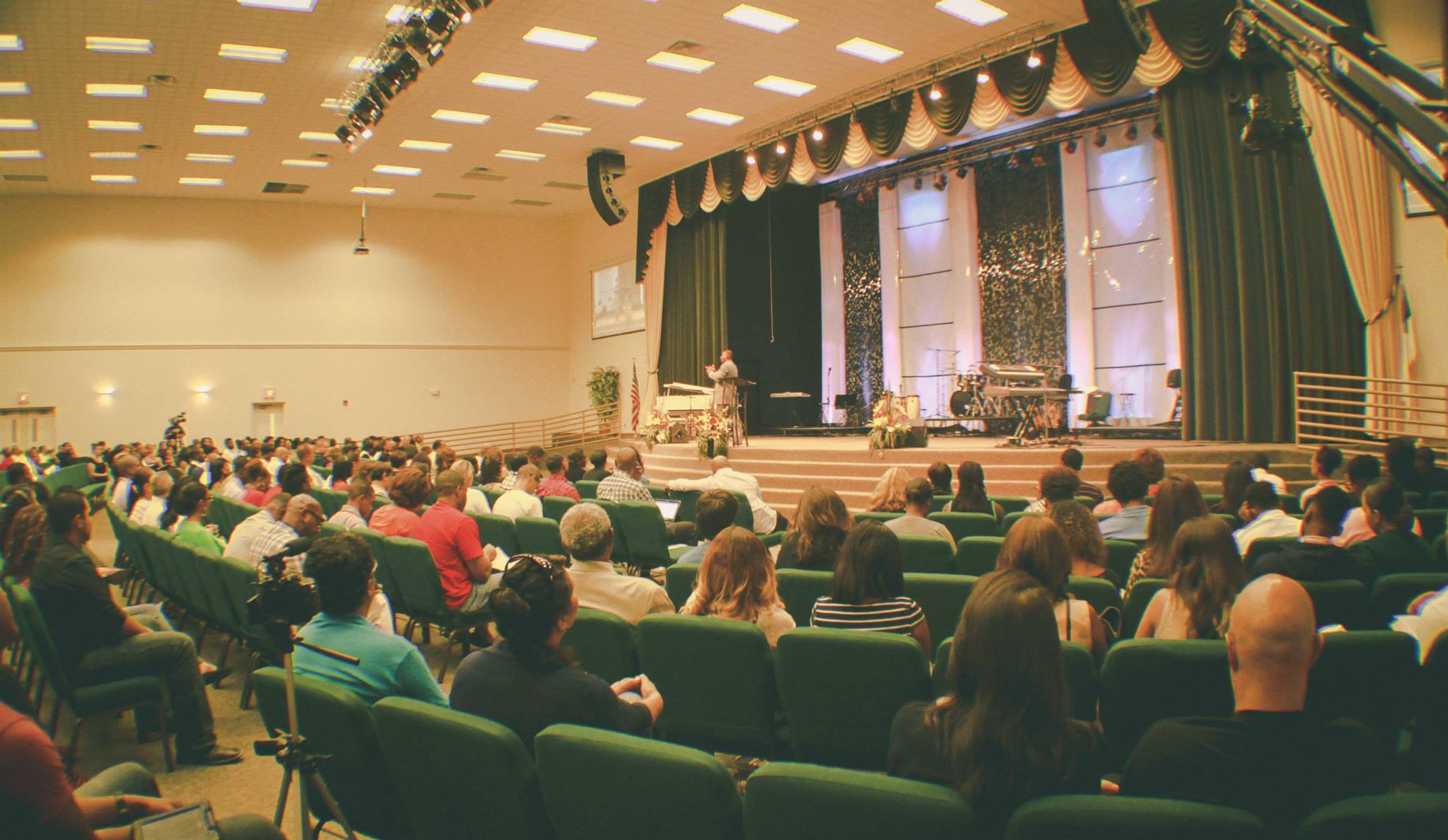 The New Millennium
Christian Joy Center has accomplished a lot since its founding and has given birth to other affiliate ministries in Texas, New Mexico, Delaware, South Carolina, …with plans to cover the entire Southwest with ECCM affiliate ministries. Christian Joy Center completed and moved into its present 51,000 square foot facility in June 2000. CJC has an Academy (ages N2-5th grade), Bookstore, Audio/Visual Department, Television Ministry, Advertising Agency with its own Graphic Design Dept., Department of Agriculture sponsored Summer Feeding Program for the under privilege, just to name a few.
Today the ministry is poised and ready for its greatest hour, and the journey to this point has established a resiliency which is not easily shaken by misfortune, knowing that God fights the battle when we remain faithful to His purpose.