Concerning the CJC Women's Ministry?
Sisters of Covenant Keepers (SOCKs) has been encouraging women with an extraordinary blend of laughter, music, and inspirational messages that touches the uniqueness of a woman. Women flock to CJC to learn the secrets to building a healthy self-esteem and engage in the kind of woman-to-woman fellowship without focusing in on what you are wearing.
Understanding Women's Ministry
Activities and Functions
Periodically we offer special meeting and events for women. Watch your church bulletin for upcoming events.
Women's Ministry – Submission Form
G.I.R.L.S Ministry Mentorship Program
Girls Impacting Real Life Sisters Mentorship Program (GIRLS)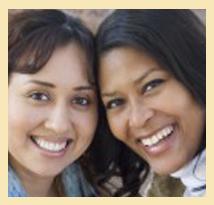 Teen years for females today is a period of real danger. GIRLS provides positive female role models and strong support structures to motivated teenage girls to explore who they are. Girls entering puberty often face a crisis in confidence which makes them vulnerable to risky behavior. These bad choices can have devastating consequences. Moms and Dads, no matter how good your communication is with your daughter, there are things she will not and cannot tell you — things she needs desperately to tell someone. Our partnership with parents is fused out of respect and honor; your daughter's survival depends on it.